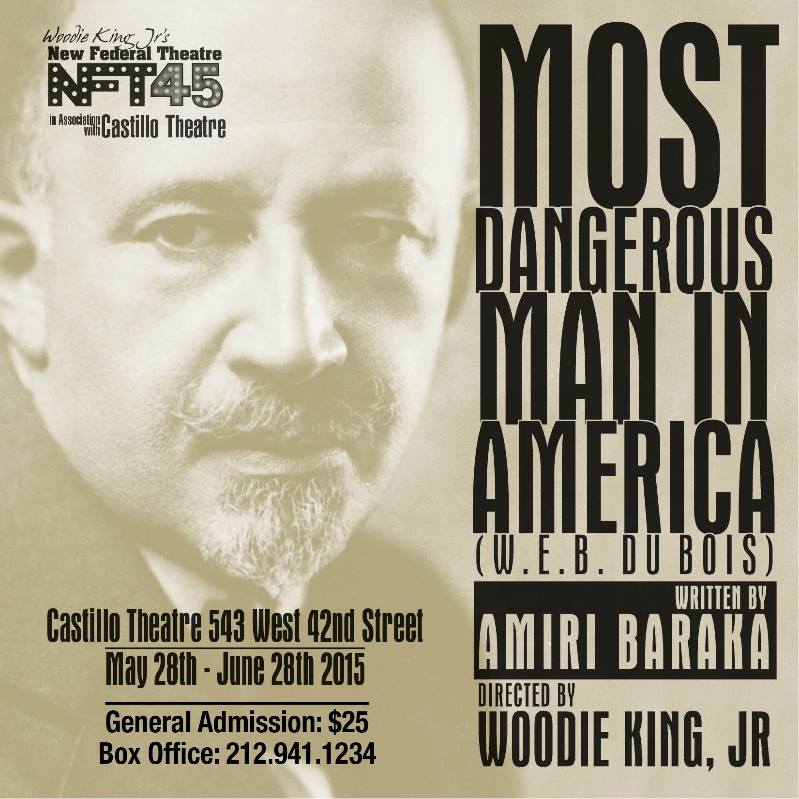 "I have been despised for so long for being Black, that to tell me you will despise me because now I declare myself officially Red, does not faze me in the least."
W.E.B. Dubois
**Black Lives Matter: Past, Present, Future.
Most Dangerous Man in America:
A conversation with the director, Woodie King and excerpts read by the playwright, the late Amiri Baraka. This is a dramatic reflection of one of the most traumatic events in the terrible period of McCarthyism. W.E.B DuBois, a co-founder of the NAACP, a scholar and political activist, known and recognized throughout the world, was indicted in 1951 by the US government at the age of 82 as "an agent of a foreign power." In the play, the focus moves back and forth between the Harlem community and their opinions, the witnesses' testimony and the courtroom battles. This is Amiri Baraka's last play written just before his death, and never before performed on stage until now.
LISTEN TO THE SHOW HERE

**Churchill, The Play. Commentary and excerpts.
It is 1946. In the past year, Winston Churchill has led Britain and the Allies to WW II victory in Europe. He has also shockingly been defeated for re-election as Prime Minister. Sitting in forced retirement with his wife Clementine at their Chartwell home, he shares his life in flashback and storytelling. In Churchill, the Nobel Prize laureate discusses his failures, successes, politics, and his obsession with art, liquor and women.
Arts Express, Airing On WBAI/The Pacifica National Radio Network and Affiliate Stations on May 14th, 2015.